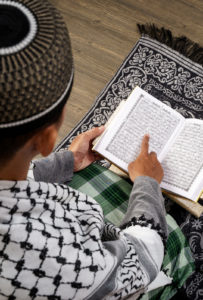 NHIC Online Islamic School 2022/2023
School Start Announcement
Welcome back returning students and parents, and for new parents and students entering NHIC School fall program, we welcome you! We pray that Allah bless us with a year of Islamic spiritual and academic growth and healthy fun, Ameen. For the 2022/2023 school year, NHIC will be offering both the Islamic School (Quran & Islamic Studies) and the Hafiz Program (Quran Memorization).
Registration Information
Scroll down below and select one of our programs for registration and fees information.
Safety Guidelines
All parents, students, non-instructional staff, teachers and visitors must wear a mask to all NHIC School meetings and events. Social distancing and cleanliness are in effect daily upon entering the school. These guidelines are in accordance with state and city CDC requirements.
Visit our programs for further details and registration information.

This year we will have a new registration process which will help everyone! Once you register your children in our registration portal, you will be set for future registrations and all you will have to do in the future is to login and pay the tuitions!
We will be happy to answer any questions and to address any constructive comments. Feel free to contact us at nhicschool@gmail.com.
To enhance the lives of students through Islamic Education, encouraging the development of excellent moral character, social compassion, and awareness.
Our educational efforts will be aimed at shaping the minds and hearts of our children according to the teachings of the Holy Quran and the blessed Prophet Muhammad (PBUH).
The Islamic Classes will be focused on teaching Quran, Arabic, and Islamic studies.
Use of electronic devices of any kind such as cellular phones, MP3 players, and game boys is not allowed in school and must be turned off. If caught using any electronic device it will be confiscated until the end of the trimester and the student will face disciplinary action.