Download, Fill out, & Submit!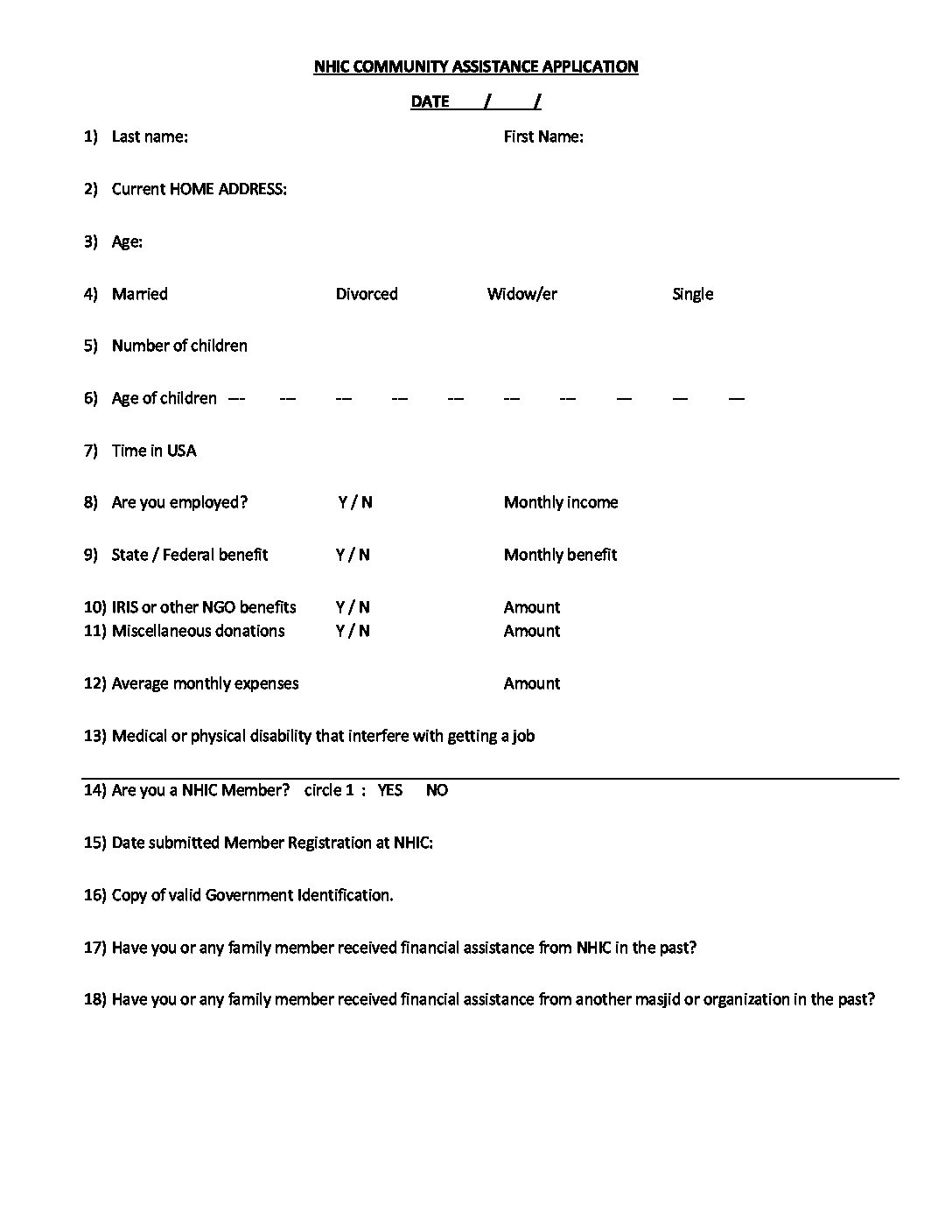 Community Assistance Application
Community members seeking assistance from NHIC must download and fill out this application. Upon submission, it will be reviewed and someone will be in touch with you. Applications can be dropped off in donation boxes in the Masjid or can be left with a Masjid official.
Executive Committee Elections – Candidate Nomination Form
Community members wishing to enter the Executive Committee elections must fill out and submit this form. Instructions are included within the form.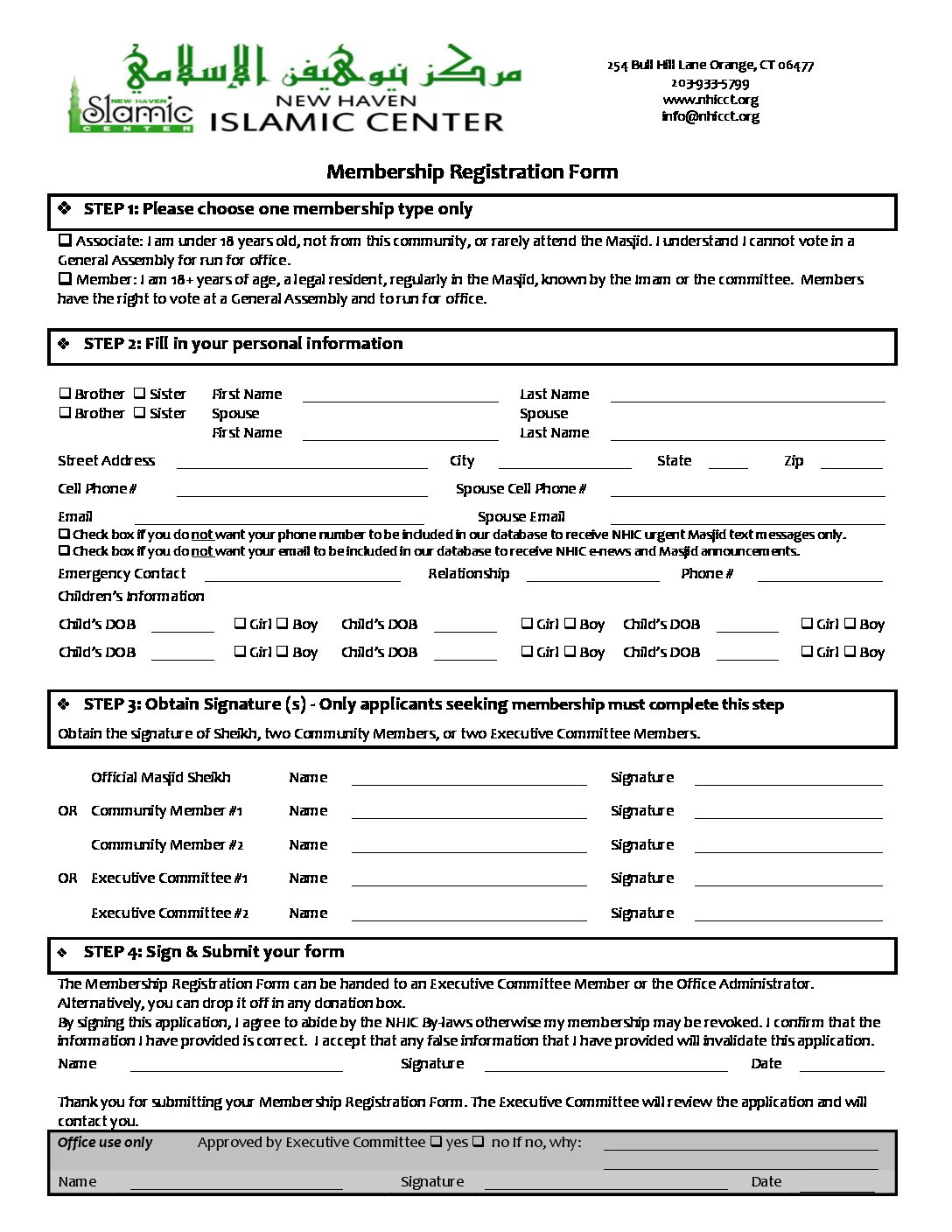 If you would like to become a member, please download and fill out this form then hand it to a committee member.
NHIC Membership Form.pdf
Eid ul-Fitr Excuse Letter
Download, print, fill out, and submit this letter to your children's school to get them excused from going to school on the day of Eid.
Eid Al-Fitr School Execuse 2023